This past weekend we went to the mountains with some friends of ours. We go with them every year and have a great time.
This year we went to a place that has a corn maze, petting zoo, hay ride and some other things for the kids to do. We all had a good time.
Zack had a blast feeding the goats in the petting zoo, he thought it was funny that there tongues tickled his palms when he was feeding them.
He was a bit unsure about the hay ride while sitting there waiting for everyone to board, once we started moving, he enjoyed it.
We also went to an animal rescue place. They take in animals that have been hurt or abandon animals. For some reason he really liked the "mad owl". The owl kept trying to fly in its cage and Zack told me he was mad. LOL
Here is a picture of Kris and Zack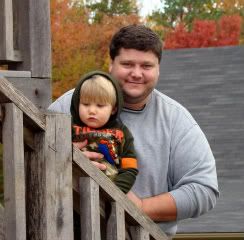 Zack saying hi to a pony
Zack petting a goat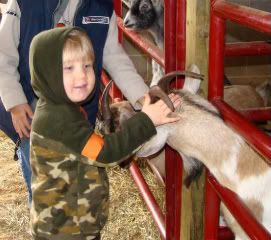 Cheesy grin when they hay ride started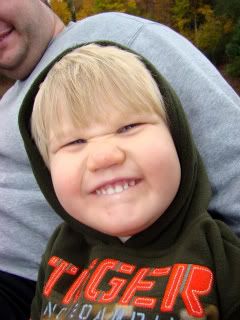 I forgot to take pictures when it was pumpkin carving time. How slack is that?
I can not wait to go again next year, we always have a great time.