We had the most fantastic day on Sunday. We took Zack to see Thomas the Train in Spencer NC. We opted for a early train ride so we bought the tickets a few weeks ago for the 9:15 am train. We left the house at 7 am in order to be there a little before our train ride. When we got there we missed the turn into the parking area and passed the train, Zack saw it was all kinds of excited! If he wasn't buckled into his seat, that kid would have bolted!
The first thing we did was go have his picture taken in front of Thomas, as you can see he has the cheesiest grin ever.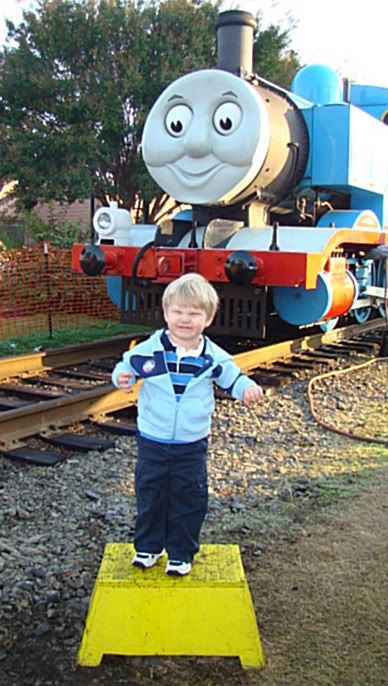 Here his is just in Awe...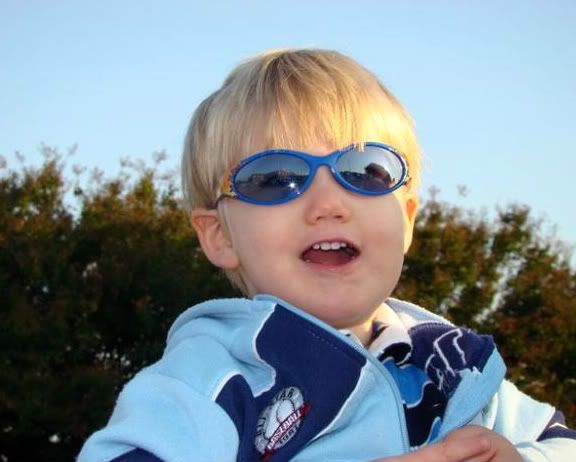 Waiting patiently for the train to start moving...
After the train ride, watching a show...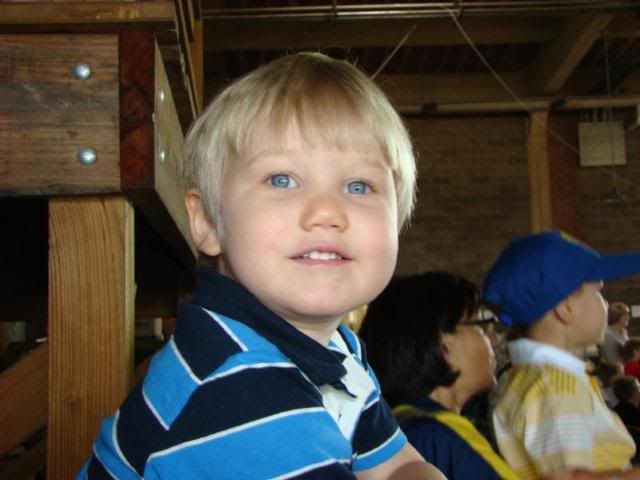 Meeting Sir
Topham
Hatt
.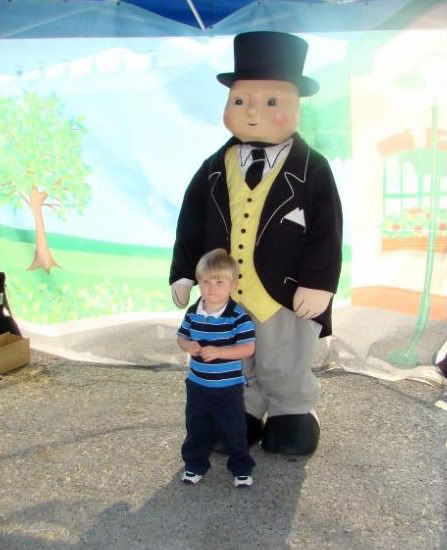 Zack about 5 minutes after leaving...
He really had a blast, I don't think there was anything that he missed, other than getting the temporary tattoo. Which we heard about when we got home so I had to dig around and find some here.
I had a great time watching Zack get so excited about everything. Even though the tickets are a bit pricey I think it was worth every penny seeing that cheesy grin and seeing his eyes light up watching Thomas the Train.